Former Life After Lockup star Kristianna Roth is not having the easiest time. The reality star was arrested back in March for an outstanding warrant. Fortunately, her parole concluded the following month. However, she was already struggling, as those following her on social media could see. Then, her estranged husband added insult to injury. It seemed like she could have a chance at recovering once again and then, she escaped custody in the middle of this month. So, what is Kristianna's current status, and is she safe and sound? Read on for all of the details.
A Rough Life After Lockup
In early January, Kristianna started posting heartbreaking messages on Facebook about her life. She felt hopeless and was struggling to find a job. At times, she attributed it to being on a television show. Fortunately, she said she felt blessed to have her husband and family by her side. Then, things started to get suspicious when Kristianna began to post all of her belongings for sale. This included her collectible items and an iPhone 13 as she said she was in the middle of a "crisis."
Soon enough, she and her husband, John Miller had officially split. The two wed on the show, the day she was released from prison. Though they had their ups and downs, they were able to make it through. To add insult to injury, he was soon posting a new love and eventually proposed. Now, even though she was arrested in March for an outstanding warrant, Kristianna's legal problems actually started in February. That was when she was arrested for second-degree burglary but did not appear to be locked up. Then, it just got worse.
Escaping From It All
According to Starcasm, the Life After Lockup star escaped from custody in the middle of this month. Now, she was not in an actual prison but rather in a work release program. Her current work release is set to end on May 12, 2023, which should have given her some hope but something prompted her to up and leave. However, she did not escape for long. She crossed from Iowa and was caught within a very short period of time in Wisconsin.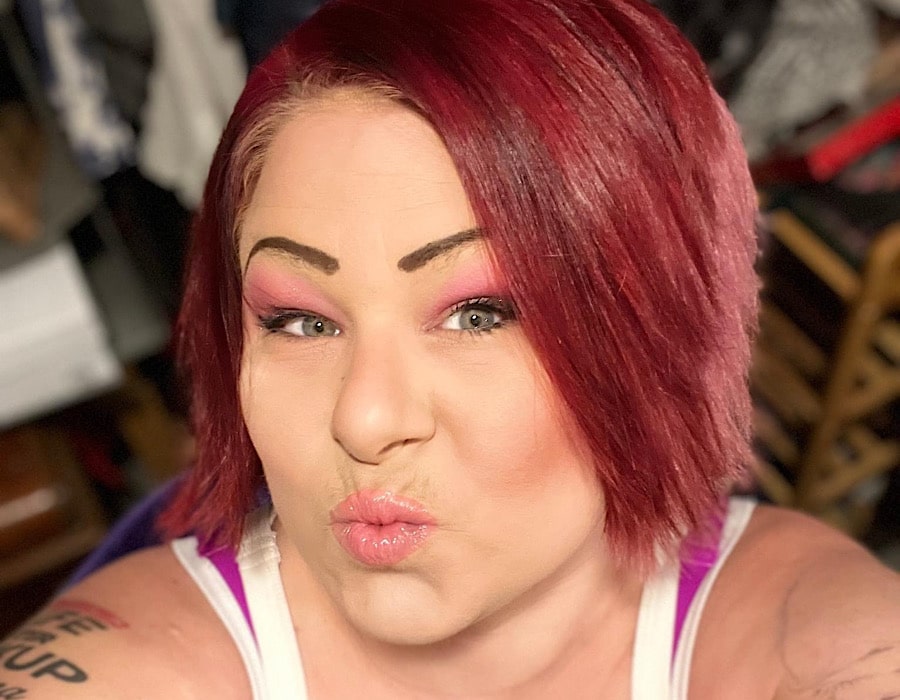 This landed her back in jail. Kristianna spent a week in that prison and then was moved back to jail in Iowa. She is back on "community supervision." From her photos, she looks disheveled and not at all like her last Facebook posts. At the end of 2021, Kristianna underwent a full makeover, coloring and cutting her hair. She seemed to be on a positive track though, as aforementioned, some of her postings were quite alarming.
Hopefully, she can get the help she needs upon her release, pending no more slip-ups. What are your thoughts on the Kristianna situation? Are you surprised or did you think this would happen? Let us know your thoughts on the Life After Lockup star.
Latest posts by Amanda Nowitz
(see all)