Season 17 of Sister Wives has been very difficult for fans to watch. It has been filled with sadness, anger, and many tears. Yet, imagine what it must be like to personally know the Browns. How is it for friends of theirs to watch the plural family literally disintegrate before their very eyes? This is the case for the Dargers who have been close to the Browns for many years and were even featured in the series in the past. A fan reached out to the family to get their opinion and the reaction will shock you. Read on for more details.
The Sister Wives Friends, The Dargers, Speak Out
Even though Kody's third wife, Christine announced she was leaving him ahead of last season, it is all officially playing out in Season 17. Yes, she said that the lack of intimacy caused her to move his stuff to the garage at the end of Season 16. However, there was a lot more to the story. Christine and Kody had a long talk about all of her reasons for wanting to leave the marriage. Furthermore, she shared this was well thought out and that she was moving from Flagstaff to Utah.
The Browns had a close relationship with a polygamist family, the Dargers who they would go visit in Utah. More so, they were fully functioning and living their dreams in one home so Kody looked up to them. Joe and his three wives, Alina, Vicki, and Val were featured on the show and with all that has transpired, a fan decided to reach out to them. They actually responded and it was posted on Reddit. "What are your feelings on the current season of sisterwives? I'd love to hear your take," the fan tweeted.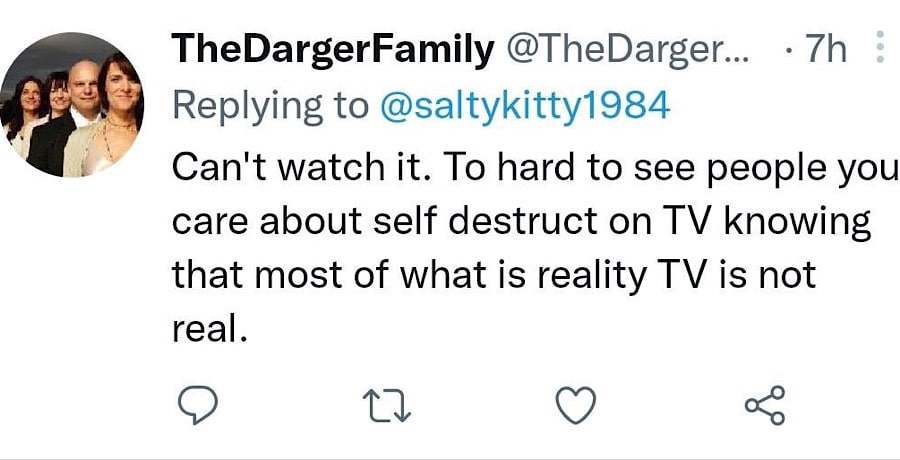 In response, the Dargers said that they could not watch it. More so, they felt that it was not truly real as it is reality television. Of course, fellow Redditors chimed in as they felt this response was quite vague. They wanted more of a cut-and-dry answer and this was definitely not it.
What Does It All Mean?
Sister Wives fans went on to try to decipher what the Dargers' response meant. "I'm not sure I understand what he's saying. Is he saying that their self destruction is not real becuase reality tv isn't real?? or that the Browns have forgotten that reality tv isn't real and allowed it to effect them so much that now they are self destructing?!?!" one questioned. Another added: "I'm pretty sure this guy is pro kody. In their world men are always right." This makes a lot of sense considering Kody mentioned the 'manosphere' yesterday when arguing about the custody of Truely with Christine.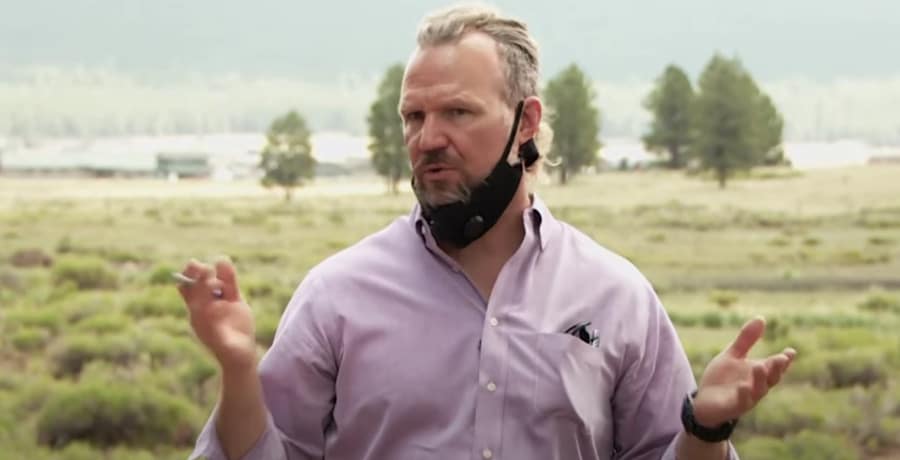 Finally, someone turned it back on the Dargers: "I think maybe when his family was on TV they faked a lot of their lives for production. Maybe they're not as happy as they claim to be." In the end, the whole situation is sad as no one wants to see anyone unhappy. However, Christine seems to be thriving and living her best life in Utah. That is all anyone can ask for. Whatever decisions Kody makes from now on are his and his alone.
What do you think of the Dargers' response to this season of Sister Wives? Let us know and watch Sister Wives Sundays on TLC.
Latest posts by Amanda Nowitz
(see all)