WeTV's hit prison reality series, Love After Lockup, has amassed a huge following. Diehard fans gather on Twitter for #felonfridays and tweet about the cast and all of the drama. The series became so popular, it spawned two spinoffs, Life After Lockup and Love During Lockup. The latter just aired its Season 2 premiere last night. Yet, with the way some of the drama plays out, viewers cannot help but wonder if the show is not actually real. Is it scripted and staged? Read on for more details.
Is Love After Lockup Real Or Fake?
Fans have frequently called out Brittany and Marcelino Santiago for faking a storyline to stay relevant. They started on LAL and went on to Life After. It has come to the point where viewers don't even want to see them on the show anymore. Then, last season of Love During, it turned out that two cast members were not even really dating. Max and Tara had been chatting but she was going to be released around the time of filming. He went on and submitted anyway and made it out to be much more than it was.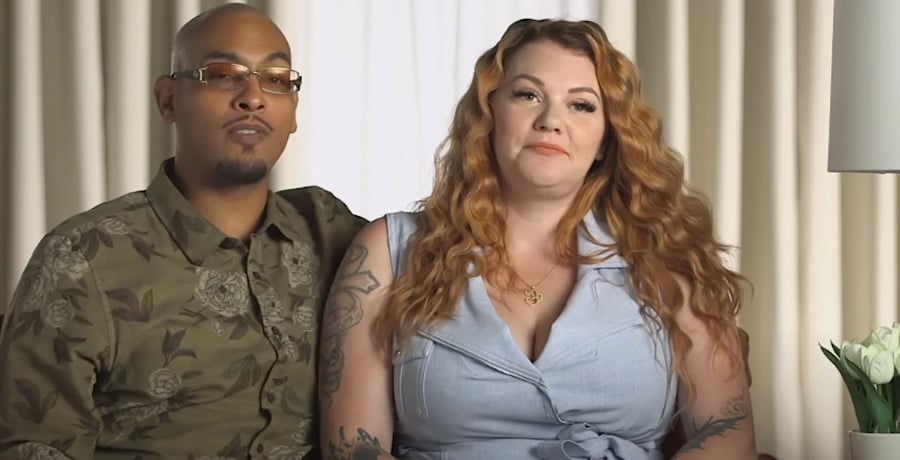 So, how real is the show? According to Meaww, it has been alleged that the network hires actors to play out the roles of inmates and those on the outside. One cast member was found to be an actor on Facebook a few seasons back. Therefore, fans are a bit skeptical as to how legit the show truly is. The series has yet to comment on authenticity but eagle-eyed fans did notice an editing snafu when Shavel and Quaylon were on the show. They took to Reddit to express their frustration.
"In the scene where Shovel is walking away, she has like, flaming red hair. Next scene she is yelling at quaylon while he's driving off and her hair is black. Am I missing something???" the thread started. Another added: "If you replay it you'll notice the style at the ends of her braids are different. While they argue they're wavy and when she's at the car it's straight. Definitely different hairstyle." Clearly, they film scenes and then refilm them or grab stock footage.
What Does It All Mean?
It seems the Love After Lockup franchise is trying to allege that what viewers see is real. However, fans are very quick to disagree. "Call me a skeptic but think Brittany/Marcelino's storyline this season was scripted," one person tweeted. Another added: "Is there one real storyline this season? Everything seems so scripted." Finally, one added: "I really hope a lot of this stuff is scripted because people can't be this clueless." It will be interesting to see everyone's thoughts as Love During Lockup progresses.
Do you think Love After Lockup is staged and scripted? Let us know your thoughts and watch LDL Fridays on WeTV.
Latest posts by Amanda Nowitz
(see all)