Mama June Shannon has been in the hospital since Monday after a routine visit became serious. According to TMZ, the reality star went to see her doctor for a checkup. However, it went awry and now the doctors are trying to figure out what is wrong with her. Read on for details of what led her to be hospitalized.
Mama June's Scary Situation
Per TMZ, it was a regular checkup for Mama June. However, the forty-three-year-old explained that she had been feeling off. She shared she had been feeling dizzy and experiencing severe headaches recently. That alarmed her doctor who then had June admitted to the hospital as of Monday. Since then, the Road to Redemption star told the outlet that she has been through both scans and tests. As of now, there is no diagnosis to report. Yet, the one thing that she is crystal clear about is that this has not been caused by a relapse.
June continues to remain clean and sober after almost three years. Fortunately, her husband of six months, Justin Stroud has remained by her side since she was admitted. Though she has a strained relationship with her four daughters, none of them have made mention of her on their social media pages. The last time her youngest, Alana 'Honey Boo Boo' Thompson posted on her Instagram was to discuss her new eyelashes. she also was seeking out help for an event coming up at school. As for Pumpkin, she went on TikTok to apply for a scholarship. Even June's sister, Doe Doe is silent about the situation.
Reality TV On Pause?
When fans last saw Mama June, she was attempting to get a revision on her weight loss surgery. She had gained some weight and felt that the only way for her to stop eating was for another surgery. Unfortunately, the doctor told her she needed to work on herself first, and then maybe they could talk again. At the same time, she had given up custody of Alana to Pumpkin but was fighting about child support. In the end, they settled on $800/month. Then, June was under fire for not being around Pumpkin enough when she had just given birth to twins. However, June shared that she was there the night before and the day of the birth.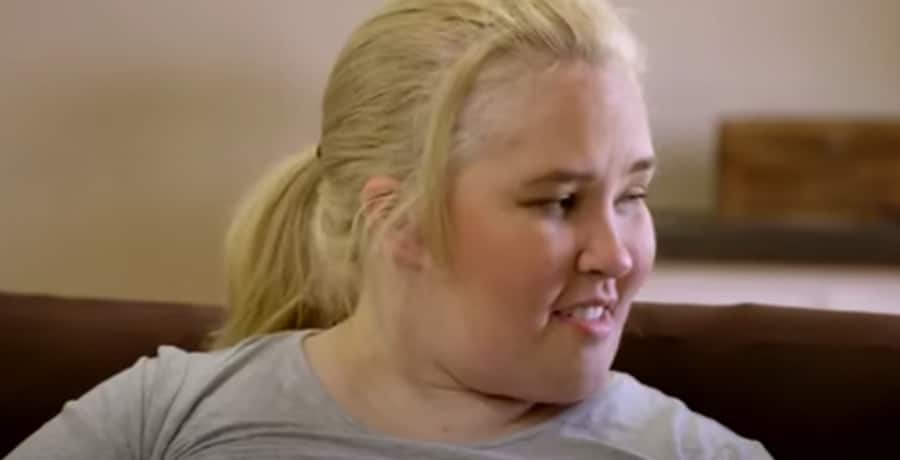 Sadly, she and her husband, Justin could not really travel to Georgia from Alabama due to certain restrictions on his part. Yet, they were just seen at a jewelry store for his birthday in Georgia. Some fans have asked that she not return for another season yet it appears cameras were spotted filming June a short time ago. It is unclear if this incident has been captured for an upcoming season of RTR or another venture. As soon as an update is given, TV Shows Ace will be on top of it.
What do you think is wrong with Mama June? Are you hopeful her kids will reach out in the near future? Let us know in the comments below.
Latest posts by Amanda Nowitz
(see all)