My 600-Lb. Life Season 10 guest Julian Valentine didn't have the most remarkable weight loss journey that fans have ever seen. However, many viewers really felt for the 33-year-old and wanted to see him succeed. He struggled to complete even basic daily tasks and relied on his doting wife Irma to lend a hand.
Above all else, fans really fell in love with Julian and Irma's love story. It was clear they only had eyes for each other. Julian's weight was never an issue in their relationship.
However, after checking in with Dr. Now, it became clear that Julian needed to make a change in order to survive. His weight hovered around 830 lbs. and Dr. Now admitted Julian had one of the highest BMIs ever featured on the show.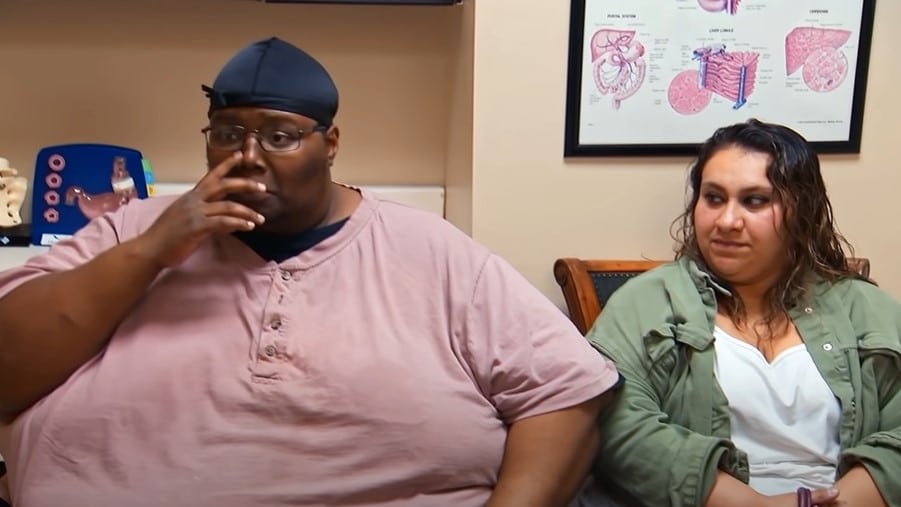 Julian did manage to make significant lifestyle changes in order to receive bariatric surgery and is alive and well today. But what's he up to in 2022? Keep reading to see what TV Shows Ace uncovered.
What happened to Julian Valentine after the show?
Julian Valentine doesn't have the most active social media presence. However, there are a few things that fans can learn from his Facebook page. It appears that he and Irma are still happy and in love and they both still live in Houston.
Fans recall the move to Texas was not at all easy for Irma and Julian. But it seems as if they were able to work through their issues and get back on the right track.
Sadly, that seems to be the only information available on the couple right now. Fans would be incredibly interested to see more of Julian and Irma on an episode of Where Are They Now.
Are you curious to learn more about Julian and Irma? Leave your thoughts in the comments below.
What happened to plans for Season 11?
Although TLC never officially confirmed My 600-Lb. Life Season 11, many fans are certain that an announcement is coming soon. For starters, TLC has been airing quite a few reruns of the hit medical show. On top of that, Dr. Now is posting more frequently online. Many fans believe he's trying to get fans excited about the possibility of a new season.
In August, Dr. Now even teased online that another season was in the works. However, those were the only details he was willing to share. My 600-Lb. Life fans will recall that Season 10 didn't premiere until late 2021. So there's still plenty of time for the network to make an announcement about Season 11. Fans will just need to be patient for a little while longer.
Check back for more updates on the My 600-Lb. Life cast. There is always something new to share about the show's former participants. Stay tuned!
Latest posts by Nikole Behrens
(see all)