More than anything, Peta Murgatroyd would love to have more children. She adores her five-year-old son Shai, but dreams of giving him a sibling. This summer, the dancer bravely opened up about her fertility issues and multiple miscarriages. However, she remained determined to have another baby and give Shai a sibling.
Several weeks ago, Peta announced that she and her husband Maks Chmerkovskiy were going to try IVF treatments. Now, the journey is finally over. But sadly, things did not go according to plan. Keep reading to learn more about the heartbreaking update Peta shared with fans.
Peta Murgatroyd gives fans news she never wanted to give
So far, Peta Murgatroyd has been an open book with her fertility journey. She got very real and raw with fans as she underwent IVF treatments. Online, the dancer described being afraid of the needle and even needing Maks to help her. The entire process brought them closer as a couple. But the journey didn't end the way they wanted it to.
In a series of lengthy Instagram posts, Peta made the brave decision to update fans and let them know that the IVF treatments were unsuccessful.
"I have taken the necessary steps to start the healing process. To sit in my feelings, and feel what I need to, to start moving forward with an open heart," the Season 14 champion wrote. She went on to thank all her friends, family, and fans who supported her throughout her journey.
"I will get my baby, just not right now. …and to all the women who have gone through this multiple times over, I bow down. You're warriors and you give me strength everyday. This sh** ain't easy."
Fans and friends flooded the comments section to give the couple love and support. It's a difficult situation, but they have a strong support network to help them.
The dancer struggled with the loss of a pregnancy midseason
Although the news about the IVF treatments is certainly painful, Peta is determined not to give up. She's definitely had her own share of hardships, including the time she miscarried in the middle of DWTS Season 29.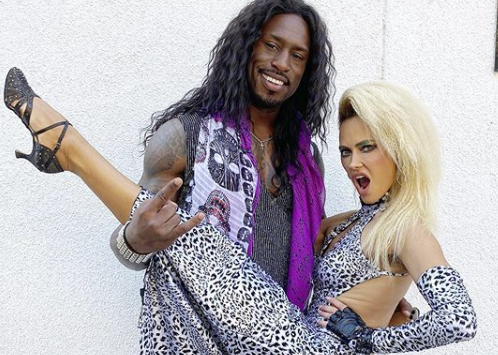 "I just knew something was wrong and then it happened. It was midseason, I was still dancing, I was still on the show and it was very traumatic, it was awful," the 36-year-old revealed on the Infertile AF podcast. She went on to say that she didn't know how to share the tragic news with anyone other than Maks. For quite some time, she kept it to herself.
The journey has been long and difficult for Peta and Maks, but fans wish the best for the couple.
Dancing With The Stars Season 31 premieres on Disney+ starting September 19. Stay tuned for the latest information on your favorite dancers.
Latest posts by Nikole Behrens
(see all)