'Unexpected': Matt Interferes With Hailey 1's Relationship?
Unexpected alum Hailey Tomlinson aka Hailey 1 had a bad past with her baby daddy Matthew Blevins. He had betrayed her in the worst way possible. Luckily, she moved on with a new man and seemed super happy. Then, that happiness faded recently. Was Matt to blame for the shattered dreams?
Hailey 1's Unexpected Journey And Betrayal
Fans of Unexpected are well-aware of Hailey 1's story and why she has this moniker. She got pregnant by her high school boyfriend but luckily, she had an extremely family. Furthermore, she had her best friend, Hailey Tilford (now Hailey 2), by her side. Unfortunately, Matt started sending inappropriate and flirty messages to Hailey 2. She did not shut it down but rather showed the pregnant teen mom. It was as if she got some pleasure from this while her bestie was in the middle of this crazy journey.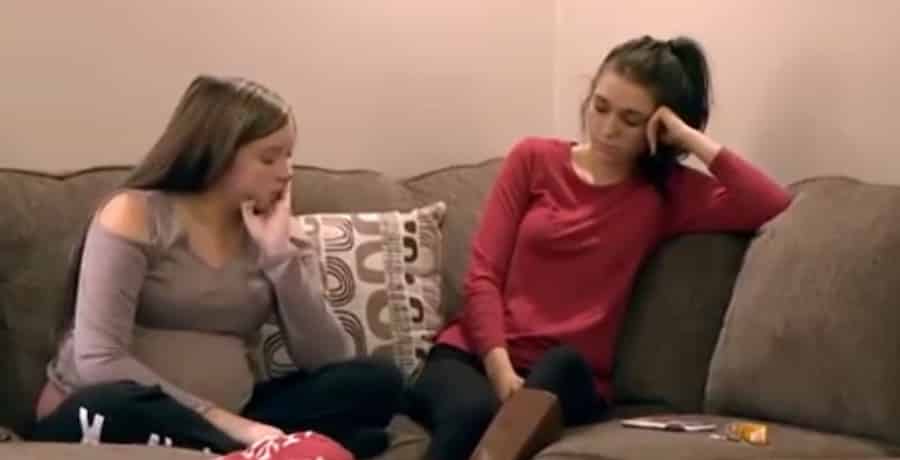 Eventually, Hailey 2 and Matt ended up together, breaking the news that they were expecting at the tell-all. This left Hailey 1 to be a single mother to their daughter, Kinsley. It ended up all working out as Matt was just as aloof with his new baby mama. This gave the girls a new starting off point as they had a new commonality- Matt's behavior. Additionally, Hailey 1 had found a new love in a man named Darren. He immediately took to Kinsley and seemed to be the man of Hailey 1's dreams. Unfortunately, that would not last.
A Sad Ending, Who's To Blame?
Recently, it was revealed that Darren and Hailey 1 had broken up. However, he was quite vague as to what happened between him and the Unexpected alum. Darren posted this on Facebook: "Unfortunately to clear the air yes we are no longer together because of unspeakable actions that are not on my side of the relationship and it was that thing so i will still be there for Kinsley, me and her still talk, and I am still kisnleys dad."
Hailey 1 wanted to make it clear that she had not been unfaithful yet fans of the couple wanted to know where it all fell apart. Now, the Instagram page @tlc.unexpectedteaa has a follow-up as to what actually went wrong. Darren has said he is heartbroken and sick over it all. He claims she can't respect boundaries and apparently a random man was hitting him up when she went on vacation. That was the last straw but luckily, Hailey 1 helped further fill in the blanks. Apparently, it all has to do with her ex, Matt.
It seems that Matt has been contacting her a lot, trying to see Kinsley and she is not going to keep him away. She wants her daughter to have all of the love she possibly can. Hailey 1 acknowledges the bad stuff that happened between her and Matt but does note that it was years ago. They have grown up and moved past it. Additionally, she will never keep Darren away from Kinsley at all but clearly, it seems Darren feels like he stepped out. Now he may feel pushed out.
After learning this, whose side are you on, and should she allow Matt back after what he did? Let us know.
Latest posts by Amanda Lauren
(see all)