Life After Lockup is set to premiere at the end of July. A lot has happened with the cast since filming which may be shown throughout the season. One cast member who has had a lot transpire is Branwin Harbison (Jones). Not only has she had issues with her husband Chazz Harbison but now a run-in with the law. What exactly is going on with her? Read on to find out more.
Branwin Goes From Love To Life After Lockup
Viewers first met Branwin last season on Love After Lockup. She was about to be released from prison and had a man waiting for her. Chazz had been married four times but was ready for his forever. He spent a crazy amount of money on her and traveled to Oregon to meet Branwin on her release day. Chazz had a wedding ring worth over 4K, Uggs, an iPhone, and more to razzle-dazzle his soon-to-be bride. Of course, her ex-boyfriend who helped to get her arrested was there on her release day.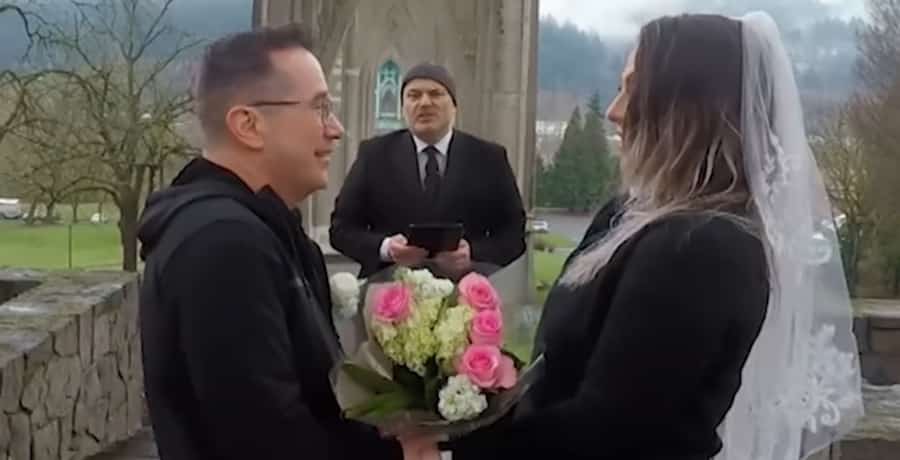 Still, Chazz and Branwin got married within a very short time of her release. Unfortunately, they only had a few days to spend together as she had to stay in Oregon per her parole. She would be staying with her friend's baby daddy for the time being and was not comfortable being intimate with Chazz. He left and went back home and it was uncertain if Branwin would ever come to live with him. Her whole life was in Oregon, including her daughter, Arienne. Their life would be continued on Life After Lockup.
Back In Trouble?
Branwin and Chazz have been confirmed for this new season but last month, news about the couple broke. Chazz confirmed that they had split. Furthermore, his wife was back out as an escort. He was and is attempting to get an annulment from Branwin but there is now more to the story. According to Starcasm, the former Mrs. Chazz is back behind bars. Her original charge was misdemeanor theft but that was dropped in lieu of a criminal complaint. It appears she violated her parole.
Additionally, she purchased a new car but it was wrecked over the holiday. She shared the photos but when Chazz was questioned about the incident, he revealed something suspicious. Branwin does not even have a license. No word on how long she will have to stay behind bars but it does not look like Chazz is rushing to her aid. As to whether their personal issues will play out in the upcoming season of Life After Lockup is yet to be seen.
Are you surprised to see her in jail again? Let us know and watch the new season of Life After Lockup Friday, July 29 on WeTV.
Latest posts by Amanda Nowitz
(see all)