'DWTS' Pro Wants To Bring Back 'Dancing With The Stars: Juniors'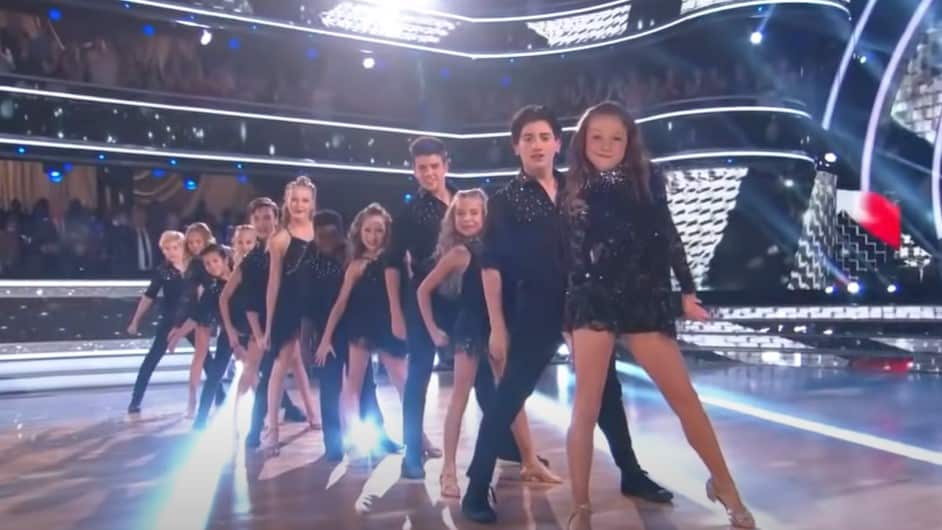 Dancing With The Stars: Juniors only lasted one season. But one seasoned DWTS pro thinks ABC should bring it back — especially since the main show is moving to Disney+ this year.
Although it doesn't seem likely that the network will actually bring it back, Alan Bersten thinks it would be an excellent idea. Keep reading to see what Alan had to say about the idea.
Will Dancing With The Stars: Juniors make a comeback?
Dancing With The Stars: Juniors had just one season back in 2018. It was cute at the time but didn't really pull in the ratings and star power that its sister show does.
But if it were up to Alan Bersten, it would definitely make a comeback.
DWTS pro Alan Bersten is definitely a family guy. He isn't yet married and doesn't have children of his own, but he loves spending time with his family. He's especially close to his younger relatives. Whenever Alan is at home, fans can almost certainly expect to see him playing with the youngsters.
And it appears that some of them can really dance.
Alan uploaded a clip of himself alongside Isabella Bersten, one of his younger relatives. The two perform an incredibly skillful ballroom routine together.
"This is why we need to bring back @dancingwiththestars juniors!!!" the Season 28 champion captioned his Instagram post.
It'll probably be several years before Isabella is old enough to audition for a pro dancer spot on DWTS. But that's why Alan thinks she would make an excellent addition to Dancing With The Stars: Juniors.
DWTS may be losing some of its greatest pro dancers
Dancing With The Stars Season 31 is expected to air on Disney+ this fall. But the sad news is that many fan-favorite pros may not return. Sadly, the rumor mill says that the pro dancers will have to take major pay cuts since the show is moving to a streaming platform this year. There just isn't as big of a budget.
"With the show moving from the network to streaming, the budget has been vastly reduced," an insider allegedly told OK! "Sure, they would love to see as many familiar professional dancers return as possible but that isn't likely to happen when the cast sees how big the pay cut is going to be. After all these years, the fans of the show know the dancers better than the 'stars,' but the new economics of the show makes it impossible to pay them what they have earned in the past."
Sadly, this seems like Dancing With The Stars: Juniors also has a slim chance of coming back to ABC. But fans can dream.
Keep following TV Shows Ace for the latest DWTS news. Stay tuned for more!
Latest posts by Nikole Behrens
(see all)