Chrisley Knows Best stars Todd and Julie Chrisley's life has been a roller coaster. And it looks like the rest of their lives will be spent in prison. They were found guilty on Tuesday, June 7, on all counts. As per reports, they might face up to 30 years of prison time. However, no date for the couple's sentencing is out yet.
Todd And Julie Chrisley Face Home Arrest
As per InTouch Weekly, Todd Chrisley was convicted of conspiring to commit bank fraud. He was also accused of conspiring to defraud the U.S. along with tax fraud and bank fraud. Similar charges were also placed on his wife, Julie Chrisley, along with wire fraud.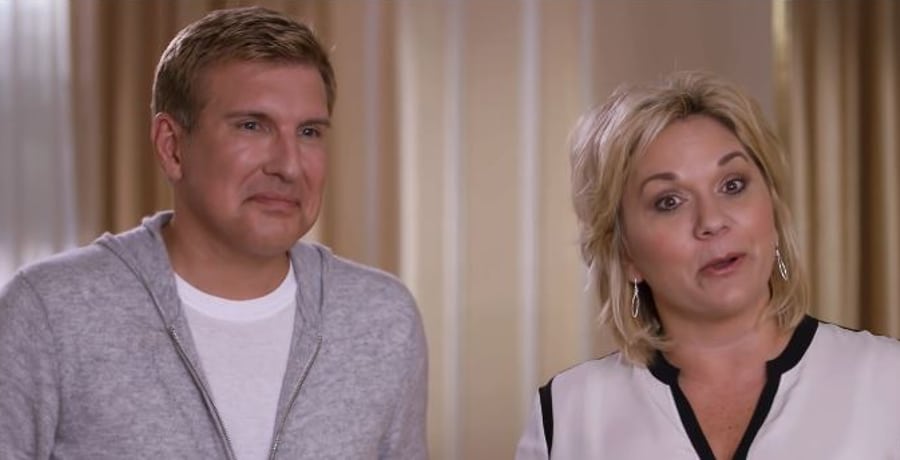 [Source: YouTube]
The couple was released on their existing bond, however, under multiple conditions. According to the court paperwork, Todd & Julie were decreed to partake in the Location Monitoring Program. This would be used by the officials to monitor them while they are in the community.
The reality stars also have to partake in the home detention program. Moreover, they also need to abide by the program's requirements. These mandates include regular use of electronic monitoring equipment. Along with that, the couple needs to allow monitoring via other location verification systems.
Chrisleys Allowed To Leave House But Under Stringent Conditions
Both Todd and Julie are to follow stringent home detention rules. The only exception they have is when they leave the house for education, employment, or religious services. These exceptions also include other important aspects, including mental or medical health treatment, court appearances, or attorney visits. More so, they can leave the home for court-ordered obligations.
[Source: YouTube]
Further, the couple should, without fail, report to their probation officer if ever they spend anything more than $1000. Todd & Julie were accused of procuring $30 million in fraudulent bank loans. As per reports, this was a move to fund their luxurious lifestyle. The couple's obvious spending was confirmed later on the USA Network's Chrisley Knows Best.
Todd And Julie Chrisley Accused Of Tax Evasion
After their luxurious spending was confirmed, prosecutors claimed that the reality stars evaded taxes. The couple was accused of failing to pay taxes for 9 years from 2008 to 2016. The Chrisleys were accused of federal tax evasion in 2019 in Atlanta. However, they maintained their innocence in the matter, claiming that their finances were being controlled by someone else.
[Source: YouTube]
Later, the couple was tried on 5 counts of bank fraud, 1 count of conspiring to defraud the United States, 1 count of conspiring to commit bank fraud, & 1 count of tax fraud. Additionally, Julie was tried on 1 count of wire fraud along with 1 count of obstruction of justice. Furthermore, she was also accused of creating false bank statements and credit reports to rent a house.
After the verdict, the couple was placed under house arrest. Luckily, their sons have been helping out the couple ever since. Todd and Julie's eldest son, Chase, recently dropped off some groceries to his parents. Their youngest son, Grayson has also been quite helpful. He was spotted giving their car a quick wash right outside the house.
What are your thoughts on the new living situation and their kids chipping in? Let us know in the comments below and watch Chrisley Knows Best Thursday nights.
Latest posts by Priyanka Chandrakar
(see all)