JoJo Siwa impressed Dancing With The Stars viewers when she competed in Season 30. The star was just 18-years-old but felt completely comfortable standing her ground and saying that she would be more comfortable performing with a woman.
She and her partner Jenna Johnson rose to the top and took home second place.
For many people, JoJo Siwa is a queer icon and a champion for LGBTQ+ rights. Her fans just really want her to be with someone who makes her happy. And it seems like she's found love again with her ex, Kylie Prew.
So what's keeping the love alive between the women these days?
JoJo Siwa is happier than ever to be back with Kylie Prew
JoJo Siwa won many fans and supporters when she competed on Dancing With The Stars last season. But she did go through a rough patch after she and Kylie Prew split just before one of the performances.
It was rough, but she did ultimately managed to bounce back. And now, things are better than ever between the two.
PEOPLE recently had the opportunity to speak with JoJo Siwa about her upcoming project, JoJo Goes. Kylie Prew is going to be part of the project and the publication wanted to know how it was all coming along.
JoJo said that Kylie actually plays a pretty big role in the project and it was a "blast" to have her around. When asked how it felt to be back together with Kylie, JoJo responded,
"It's really nice. It's good to have people that have your best interest around you, and she really does have mine."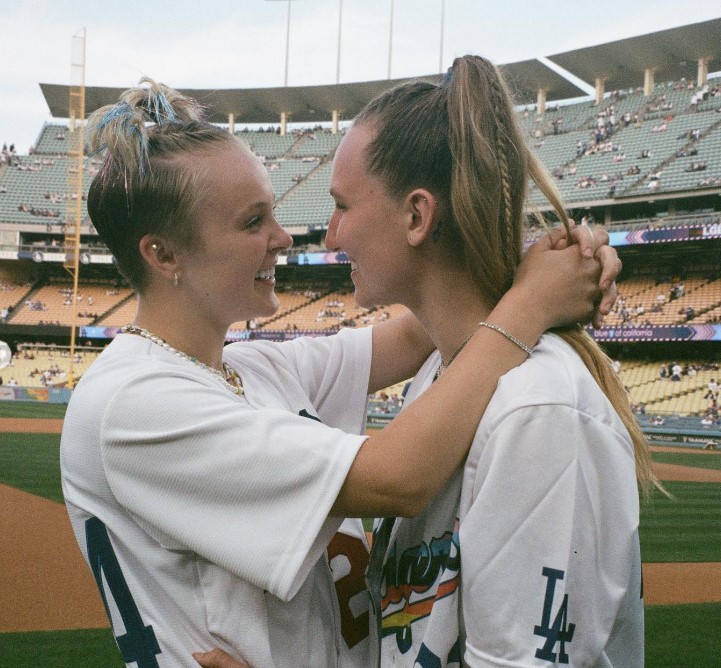 But this time, the women are doing things differently. They just really want to make their relationship last.
"We're still learning things, setting new boundaries, releasing boundaries… all the normal things," JoJo continued.
Fans noticed that the 19-year-old definitely seems a lot happier when Kylie is around. Hopefully, the women are able to keep the magic alive and their relationship going stong.
The young superstar has a lot on her plate these days
Fans want Kylie and JoJo to stay together. But it's definitely going to be a balancing act.
These days, JoJo Siwa is an incredibly busy woman. She's come very far from her days on Dance Moms. In addition to her JoJo Goes series, she's also judging So You Think You Can Dance at the moment.
Her judging gig will allow her to reconnect with many of her pro dancer friends on Dancing With The Stars. Jenna Johnson and several of the other pros got their start on SYTYCD back in the day.
If you want to keep up with JoJo Siwa and her ongoing projects, check back with TV Shows Ace for the latest news. There's always a new story to share.
Latest posts by Nikole Behrens
(see all)