'My 600-Lb. Life': Margaret Johnson's Mom Millie Updates Fans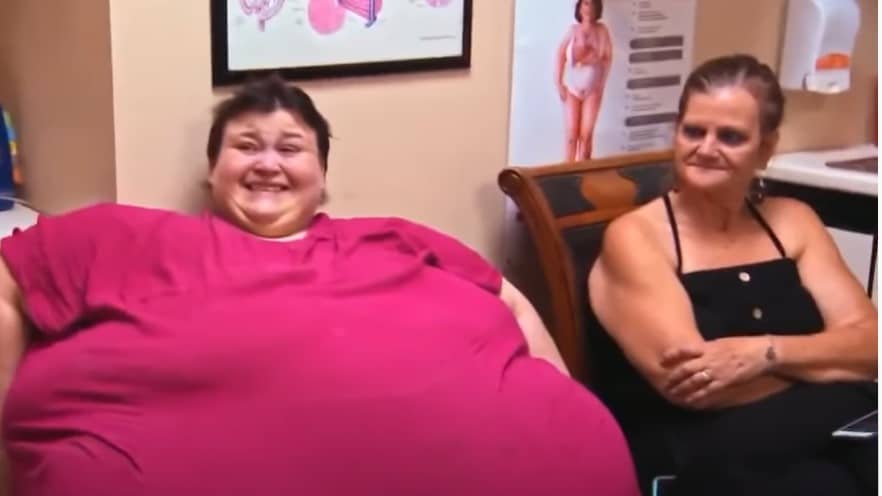 My 600-Lb. Life fans would love to see more updates on participants after the cameras stop rolling. Where Are They Now? proved to be really popular with viewers, but TLC hasn't put out any new episodes in quite some time.
Now, fans want to know what happened with participant Margaret Johnson. Was she successful after the show? Keep reading to see what fans uncovered.
Redditors track down an update from the My 600-Lb. Life star's mother
Many My 600-Lb. Life fans are interested in keeping up with participants after the show ends. However, it's difficult to find information on some of the guests. Some are pretty active on social media while others tend to be more reclusive.
So what ever happened to Margaret Johnson?
"Anyone remember Margaret's starting weight?" one fan asked on Reddit. "Both [she] and her mom are such reliable narrators, it could mean she lost the same 50 pounds over and over."
They also attached a screenshot from Facebook. Reportedly the message is from Millie, Margaret's mother.
"I'm so sorry we haven't updated y'all on Margaret Johnson's progress," the post reads. "We are hopefully on that road to recovery this time. It has been an uphill battle non-stop since her surgery. In and out of the hospital and rehab many times since her surgery day! I will tell you that in nine months since she started her diet she has lost a total of over 340 lbs! Prayers are always appreciated. She still has a long road to go!"
"Started at 750, got down to 595 during her episode according to the list on Wikipedia: https://en.wikipedia.org/wiki/My_600-lb_Life#Subject_statistics," one Reddit user answered the OP. "I'm pretty sure other subjects have said that they're not allowed to share numbers. I remember Amber alluding to it once, but I'm pretty sure I've seen one or two others flat-out say they're not allowed to give numbers. I could be misremembering though."
It's definitely true that TLC can be strict with the contracts they require participants to sign. Other TLC stars like Tammy Slaton from 1000-Lb. Sisters said she isn't allowed to give fans updates on her weight when she's offscreen.
So for now, My 600-Lb. Life fans will just have to believe the Wikipedia article and Margaret's mother.
When is the show coming back to TLC?
COVID-19 really messed up the My 600-Lb. Life production schedule. And after that, rumors started to circulate that TLC canceled the show altogether. But what's really going on?
It seemed as if the show would get an 11th season. But so far, TLC hasn't made any formal announcements about My 600-Lb. Life. Unfortunately, this leaves many fans disappointed. They love watching Dr. Now interact with patients and would love to get more frequent updates on the show's guests.
What do you think will happen to My 600-Lb. Life in the future? Be sure to leave your thoughts in the comments. Keep following TV Shows Ace online for the latest information on the show.
Stay tuned for more!
Latest posts by Nikole Behrens
(see all)