90 Day Fiance viewers are torn on this season's cast. Some they have strong feelings on while others they feel are a tad boring. One couple that has caused a stir is Patrick Mendes and Thais. He is really trying his best but what is most surprising is his physical transformation. It is truly shocking and a sight to behold.
90 Day Fiance Introduces Patrick
The way Patrick met Thais was quite interesting. He was getting ready to head to Brazil from Texas to be with family and wanted to learn the native tongue. Rather than go to Duolingo to practice Portuguese, he chose a dating app where he met Thais who would become his teacher. They forged a great connection so they met up when he was in Brazil. He spent a lot of money on her by showering her with lavish gifts which she adored. Furthermore, he continued to travel over to see her as much as he could so they could be together. Finally, he proposed on one of his trips to Brazil and she accepted.
He had to make everything beautiful and luxurious for his bride-to-be's arrival. It was clear that Patrick was very into himself prior to Thais' arrival. He went into full-on beauty mode to ensure he was ready for his fiancee to see him when she entered the United States. Patrick admitted he got waxed, went tanning, got a haircut, and even lost some weight. He seemingly felt he needed to be at his best since his brother also lived with him which could cause an issue for the couple. This has proven to be true but there is a lot more from Patrick's past that needs to be unpacked if he can be successful in any relationship. One of them is his past weight issues.
What A Transformation
As aforementioned, Patrick said that he lost some weight to prepare for Thais' arrival. A photo of Patrick from the past versus what he looks like now was posted on Reddit. It was found on his Instagram and it shows him from 2010 (left) and 2020 (right). Fans could not get over his dramatic transformation and how great he looked.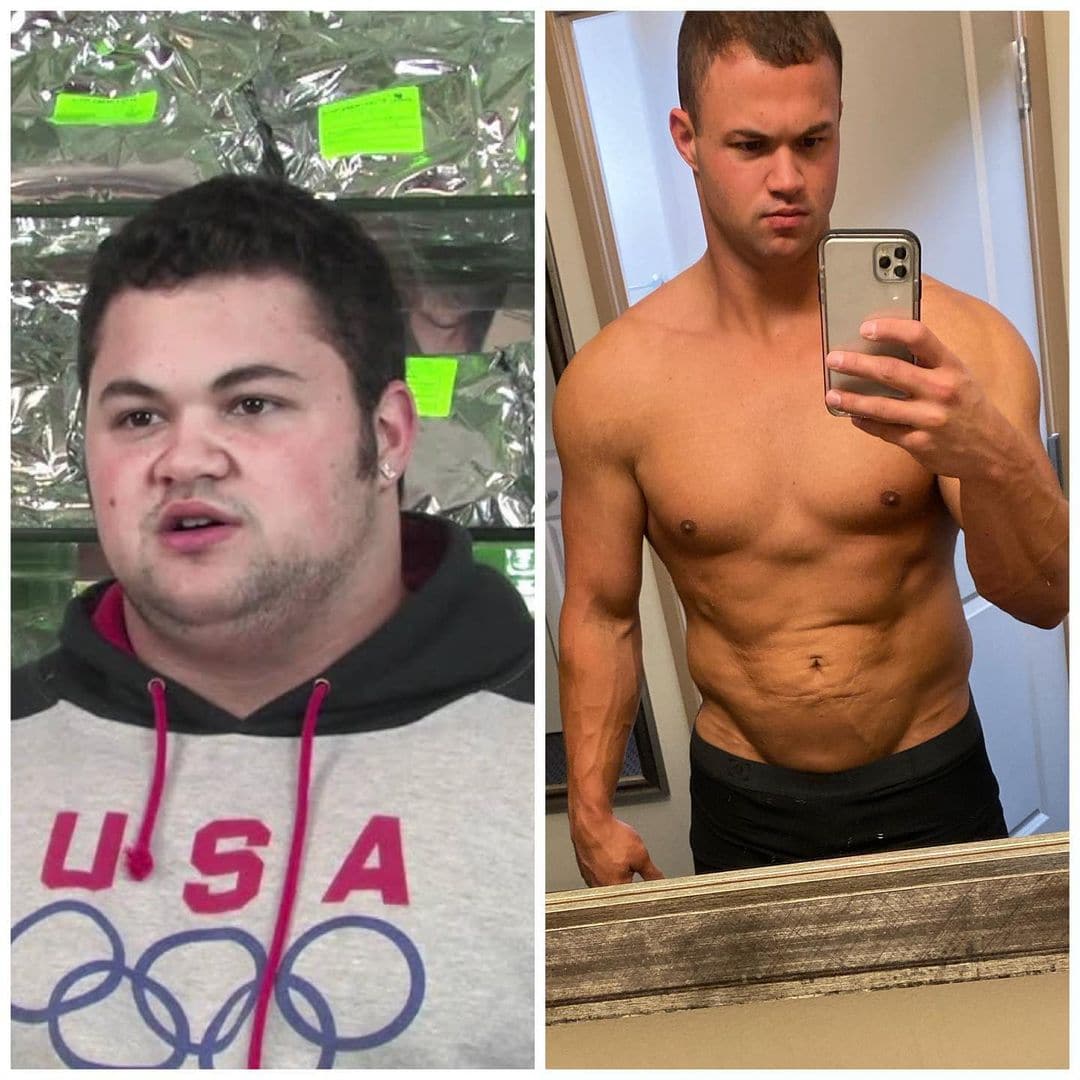 "Wow he looks great now. And his head looks normal size in this photo"
"I like Patrick and though I am not into a s*it ton of muscle, congratulate him. I'm also a former BB champion."
"He looks beautiful in both photos. Although his eyes look sad in the first photo."
There was a lot of chatter about him having a steroid-induced body though he has admitted to using a growth hormone, HGH. Other people questioned if he had a tummy tuck to remove excess skin or if he maybe had a hernia. Either way, it is easy to see why fitness has become so vital to him.
What do you think of Patrick's transformation? Let us know and watch 90 Day Fiance Sundays on TLC.
Latest posts by Amanda Nowitz
(see all)