Former Love After Lockup star Doug Howard has pleaded guilty. This stems from an August 2021 arrest that ultimately included felony torture. He will now face up to twenty-four years in prison. So, how did it come down to this result? Here are all of the details.
From Love After Lockup Back To Lockup
Viewers met Doug on the previous season of the hit WeTV reality series. It revolves around inmates connecting with those on the outside. Usually, they forge some sort of love connection but it is what happens after the prison release that is where it really gets exciting. Doug had been in prison since he was a teenager but had found love with Rachel. The marine turned engineer had a penchant for bad boys and this was not her first rodeo. While Doug was locked up, they tied the knot with his son Dougie Jr. residing at Rachel's since his mother was struggling. She also had a son around his age so it worked in their favor plus Jr. loved being around her and felt safe. Then Doug was released and it was all downhill. He was extremely controlling and it appeared he was using Rachel for the life he wanted.
His family even tried to warn her that he would go back to his old ways. They felt he would be back behind bars before too long. Furthermore, they did not think he could be faithful either. Though he bought her another ring, it was proven that Doug was talking to other girls behind Rachel's back. They split up by the end of the season and he had been arrested for tampering with his ankle monitor. He moved on with another girl but soon, he was in even more trouble than he could have foreseen.
Doug Pleads Guilty
Back in August, Doug was charged with eight felonies. Come November, more charges were added including unlawful imprisonment and assault with a dangerous weapon. His bail was set at 300K and no one was able to post it. Now, according to Starcasm, Doug has taken a plea deal. He pleaded guilty to a felony count of conducting a criminal enterprise. By doing this, five charges were dismissed. It was @MerryPants on Instagram who was the first to break the news about Doug, who will officially be sentenced on July 18th.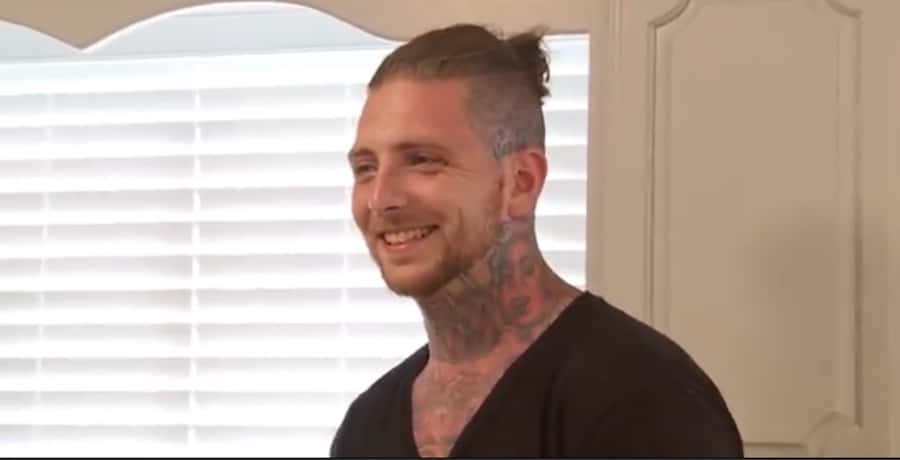 "He's finally taken the plea deal. With all charges but one 'criminal enterprise first degree' dropped, he faces 7 to 24 years. The plea deal included charges faced in the other county, to be served concurrently. Sentencing is in July," they shared. Upon seeing this, followers had this to say: "I just read about the torture charges,24 years is not long enough. He should be under the jail." Another added: "7 to 24 that's a big difference." Clearly, viewers are rooting for the higher sentence.
Are you shocked by the outcome thus far and do you think the punishment fits the crime? Let us know in the comments and watch Love After Lockup on WeTV Fridays.
Latest posts by Amanda Nowitz
(see all)