Latest posts by Amanda Blankenship
(see all)
Not many horror franchises can pull off what A Nightmare on Elm Street has, including pulling off a mildly successful television series. The show coined Freddy's Nightmares hasn't been on the air for some time. Fans of the franchise have been searching for somewhere to stream the horror series, but it has been unavailable. Until now.
When Did 'Freddy's Nightmares' Originally Air?
Freddy's Nightmares was on television for two seasons in the 1980s. It has been compared to shows like The Twilight Zone and Tales From The Crypt. However, it never quite made it as far as either of those shows. It received syndication and has aired sporadically over the years on the SyFy and Chiller networks. The program also received a spotty home media release and was available on VHS and a few episodes even became available on DVD.
Many of the 44 episodes that aired on television weren't necessarily related to the film franchise, but Robert Englund did appear in several, including the pilot which told the story of Freddy Krueger's arrest. Not all of them focused on Freddy though, many of them were standalone and unrelated to Englund's character altogether. Furthermore, he got behind the camera for two episodes, giving him his only TV credits as a director.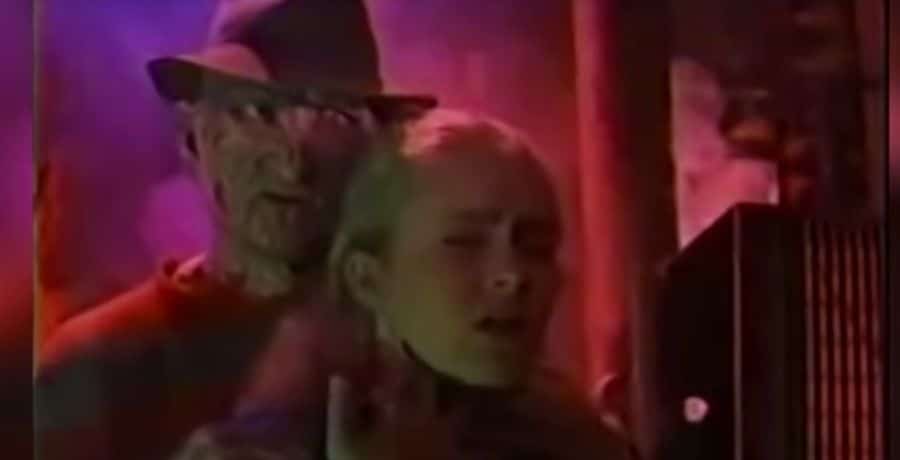 Credit: YouTube/Marvelous Videos
A lot of other well-known horror directors and producers had a hand in the series too. Tobe Hooper from Texas Chainsaw Massacre, Tom McLoughlin from Friday the 13th Part VI, John Lafia from Child's Play 2, and other slasher royalty all got behind the camera to help create the A Nightmare on Elm Street series.
Freddy fans and folks who enjoy A Nightmare on Elm Street have wondered what has happened to the show over the years. Now, Collider has revealed that the series is finally available to stream.
Where You Can Stream The 'A Nightmare On Elm Street' Series Now
Screambox, a horror streaming platform, recently announced that it would be adding the A Nightmare on Elm Street series to its available content. The TV series joins a slew of other horror titles, many of them lesser-known.
For hardcore Freddy fans looking to binge the two existing seasons of the show, a month of Screambox costs $4.99. You can download Screambox directly on iOS or Android or get the service through YouTube TV, Amazon Prime Video, and Comcast. Streaming services are also available at www.screambox.com.
Credit: YouTube/Marvelous Videos
That being said, there isn't much else on Screambox worth streaming right now. The platform got access to Freddy's Nightmares, which hasn't been available to stream anywhere else. Unfortunately, none of its other available titles are well-known. Many of them are smaller horror projects, documentaries, and television series. It could be great for a hardcore horror fan and it is a must if you want to stream the A Nightmare on Elm Street series.