'Return To Amish' Roseanna Miller Reveals Sex Of First Baby
It's a baby boom for the Return to Amish girls. In mid-summer, Roseanna Miller confirmed she was pregnant with her first baby. By September, her co-star, Sabrina Burkholder welcomed her fifth child. Now, Miller has officially confirmed the sex of her first baby. Looks like Burkholder may want to hold onto some of her latest baby gear for Miller.
Roseanna's Return To Amish Journey
It was a tough time for Roseanna (spelled Rosanna on the series) when she joined the English world. Along with her best friend Maureen, they had never been away from Pennsylvania or their families. However, Maureen's grandma, Ada offered them an opportunity to change all of that. When COVID was on the rise, she was headed to her home in Florida.
Sabrina, her boyfriend Jethro, and their son, Zekiah were already living in the home. They were expecting their second child together, a little girl. At the same time, Jeremiah and his wife, Carmela, were seeking refuge in the Florida home. This was perfect for Maureen and Roseanna as Sabrina, Jethro, and Jeremiah were all ex-Amish/Mennonite.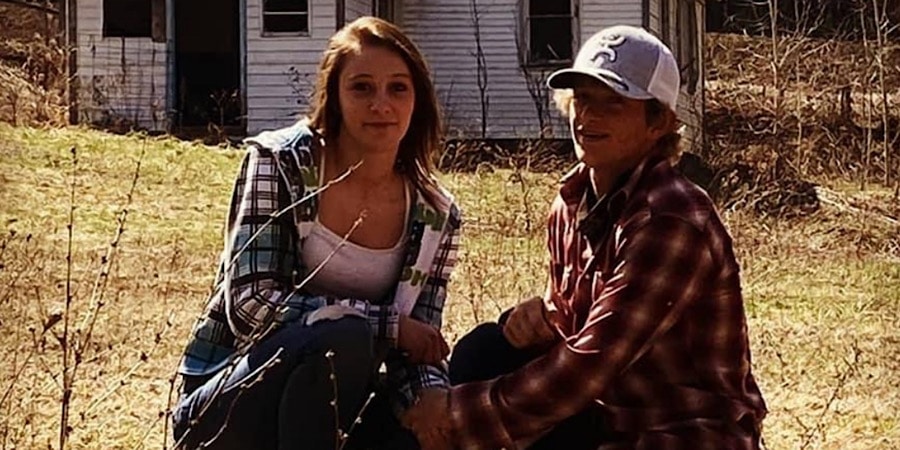 It was hard for Roseanna to initially adapt especially because Maureen had a special someone back home. Yet, it did not take long for her to find her footing. Eventually, they had to move home to Pennsylvania but they both made English friends. In the end, Roseanna decided to leave her family and keep her freedom with the invitation to return whenever she wanted. She started dating a boy named Johnny and, in July, revealed the couple was expecting.
What Is Roseanna Having?
Sabrina welcomed a baby girl, Kalani back in September. So, who can her baby girl expect to be having playdates with? Roseanna shared on her Facebook she is expecting a baby girl, as well. No due date has been given yet. Though she does not talk about being pregnant much on her social media, Johnny has acknowledged it briefly. He has thanked those who congratulated them.
As for her returning to Amish, she is rumored to have moved back home. She does still live in Pennsylvania but is not shy about showing off her proud English transformations. Roseanna flaunts short shorts and long nails frequently. She is clearly glowing and it is plain to see she made the absolute right decision for herself. None of her former cast members have spoken out about her pregnancy.
As for her best friend, Maureen, she is engaged to Daniel, whom she had a crush on before the show started filming. Looks like everything has worked out for the best. Finally, would you like to see Roseanna come back for a seventh season of Return to Amish if there is one? Let us know in the comments below.
Latest posts by Amanda Lauren
(see all)