Love After Lockup cast member Rachel is so dedicated to Dougie, it's easy to forget she is a former Marine. Her addiction to bad boys is questionable. Notably, she has a serious job as an engineer. She also has custody of Dougie Jr. Allegedly, Dougie Jr.'s mother is an addict, and it seems like his dad is always in prison. Yet, there's also a lot more to Rachel than meets the eye. She's not just dedicated to the four B's and keeping her Dougies safe. When the country needed the pint-sized cutie, she answered the call.
Love After Lockup Love Story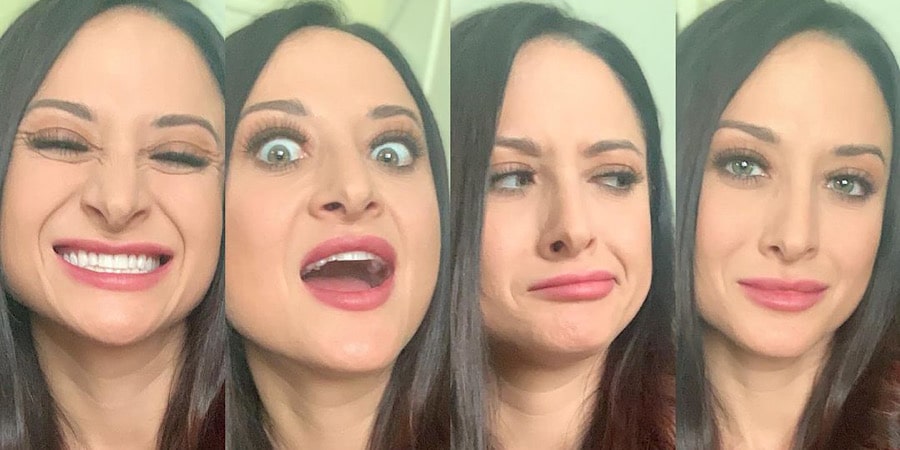 Rachel has been very open that felons are her weakness. She met Dougie through a prisoner pen-pal situation. Admittedly, the moment she saw him, she was drawn to his physique and all of his tattoos. Standing at 6'5, it was hard for her to resist. The two wed in a quickie prison ceremony. This is her third prisoner relationship but she feels Dougie is different.
Currently, on the show, Rachel is raising his son.  Doug Sr feels she is too lenient on Dougie Jr. but she is doing her best. She is trying to be more of a friend and an ally. Dougie has made it clear the rules will all change upon his release as he will be the man of the house. On the day he was released, Rachel drove to pick him up. However, they did not rush home for his 5 PM curfew. The couple stopped at a nearby hotel to consummate their marriage. Upon their arrival at Rachel's house, Dougie commented it was the type of home he would typically rob.
Rachel's mom finally met her daughter's husband. She told the camera she had an instant sick feeling about him. Mama commented he knows where his bread and butter is at. By November, Rachel had filed for divorce. It was dismissed by spring but Doug was in trouble with the law again. He had fiddled with his ankle monitor. In June, Rachel filed for divorce again and Dougie had a new girlfriend. Luckily, Rachel is one tough cookie and she knows it.
Rachel's Military Past
It was addressed that Rachel was in the Marines for four years. What led her to this huge decision? She decided to share the story on her Instagram along with a throwback photo of herself in uniform. Rachel started the post by saying her parents have always supported her crazy choices. The day former President Bush declared war on Iraq, Rachel brought home a recruiter for the Marine Corp.
Being underage, she had to have parental consent to join. Luckily, her parents signed off and allowed her to follow her dream. She says they did it because they knew: " I was pissed someone hurt our country and I wanted kick a$$." Rachel went onto add that she was almost too short to join. Fortunately, she met it by a half-inch.
Moreover, despite all of the drama with Dougie, Rachel is still able to keep her humor. As a result, viewers appreciate her even more. "Thank You for your service! Am watching you on Sharrel's World. You're so funny," one commented. Another added: "I love you even more now! Definitely my favorite out of the whole series."

What do you think of Rachel's determination streak? Let us know in the comments and watch Love After Lockup Fridays on WEtv.
Latest posts by Amanda Nowitz
(see all)