CBS 'Mom' Recap Season 8 Episode 10 – March 4
Last week on Mom, Bonnie created mocktails for Adam's bar menu. Bonnie's therapist, Trevor, fought his attraction to Jill. Though Jill tried to pursue him with juices, they just could not be. Tonight, it is Valentine's Day but not everyone will end up happy.
Falling, In All Ways, On Mom
The ladies have gathered at the hospital to give blood. Only Marjorie is excited to do this and the others are looking for ways to get out. She is able to avoid it because she is on blood thinners so Jill immediately asks for one. As they are sitting and waiting, they see Wendy kissing a doctor. No one even knew she was dating someone. When Adam gets home, Bonnie is playing up how weak she is from giving blood. He tells her he has a special evening planned at a restaurant for Valentine's Day. She is blown away by the gesture.
At the meeting, they can not wait to ask Wendy about this mystery man. His name is Armand and they have been seeing each other for a short time. As Marjorie is revealing her Valentine's Day plans, she gets a text from her boyfriend, Gary. He has broken up with her. The ladies ask if she had to lose a man so Wendy could gain one. Marjorie walks out of the room when they hear a cry. She tripped while she was looking at her phone so they rush her to the ER.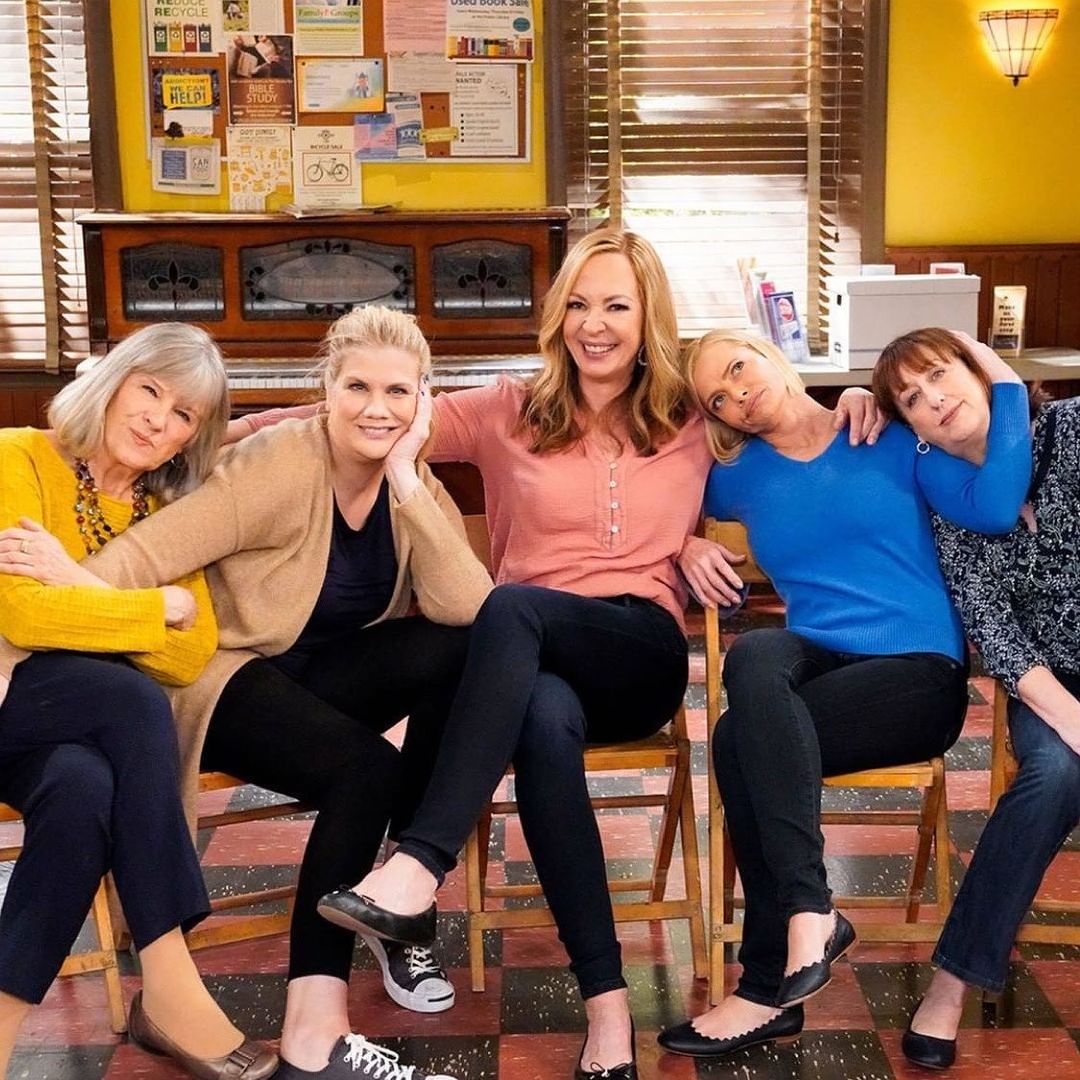 Wendy's Secret and A Magical Valentine's Day
While they are waiting for an update on Marjorie, Jill comes to see Tammy and Bonnie in the waiting room. She did some poking on Wendy's boyfriend and he happens to be married. They decide if Marjorie does not die, she will be the one to tell Wendy. Marjorie just has a fractured wrist and is really depressed about the breakup. The ladies tell her they hated Gary so it's no big deal.
Jill blurts out that Armand is married but Wendy already knew. She is fine with the arrangement but Bonnie, being married now, says it's hurting someone else. Valentine's Day arrives and it is magical for Adam and Bonnie. They are at a cute little restaurant with six courses while Tammy is trying to enjoy chicken enchiladas with Marjorie. But Marjorie is too depressed over Gary. It leads Tammy to call Jill who happens to be getting take-out at the same restaurant as Adam and Bonnie.
Adam and All the Mom Ladies
When Adam sees Jill getting take-out, he invites her to join him and Bonnie. Bonnie thinks it is so sweet of him. When Tammy calls with a Marjorie emergency, he is fine with the two of them joining, as well. They are all having a great time and Marjorie finally sees Gary was a pain. But, Bonnie sees they need to be complete and that means inviting Wendy. She is sad because Armand is with his wife on the holiday.
It is now time for Bonnie to open her gift from Adam. It is a bracelet that Jill immediately snatches. Engraved are the first words Bonnie ever said to him. The ladies swoon. They are all appreciative that he accepts them for who they are and he loves them. It's a packag deal. At the next meeting, Marjorie shares she has a coffee date with a grocer. Sadly, Armand broke up with Wendy, and Bonnie consoles her. In the end it was all for the best.
Next week, the rock star Bonnie is sponsoring becomes best friends with Adam and she cannot handle it. The final season of Mom airs Thursday nights at 9 pm on CBS.
Latest posts by Amanda Lauren
(see all)