Miner Freddy Dodge Gets Gold Rush Spinoff Series 'Freddy Dodge's Mine Rescue'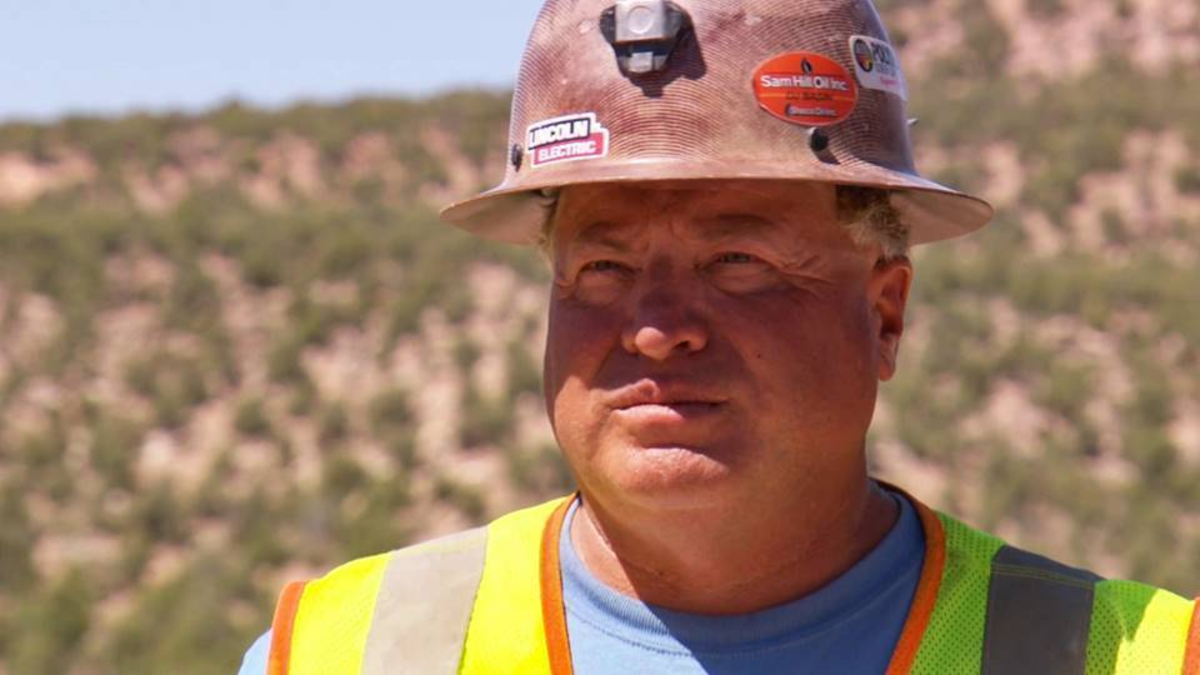 Discovery's mining their existing reality TV star assets by promoting one fan favorite, Freddy Dodge, to the ranks of lead star in his own Discovery+ series, titled Freddy Dodge's Mine Rescue.
And it's about time. Dodge is a perennial that many who are addicted to this long running number one series love to see pop up in the action.
And now his own nephew Kendell Madden—who had previously served in the Air Force—is part of Fred Lewis' crew on the core Gold Rush series.
This new series that takes the Gold Rush mojo and hones it to a new level will premiere Monday, January 4, on Discovery+.
About the Freddy Dodge series
Freddy Dodge, aka "The Gold Guru," is tapping into his knowledge and experience to assist struggling mine owners hit the jackpot.
Now, the premise revolves on his ability to potentially increase the owner's weekly gold haul. If he does this he gets a cut of the profits because he has to get paid too… but if he fails… he does this work free of charge.
To help him turnaround the gold mining operations, Freddy has teamed up with mechanic and fan favorite miner Juan Ibarra. At each location, the mining team will call upon their vast experience and know how in areas like geology, prospecting, drilling and testing to get back on the paydirt.
But the key is not just speed of dirt moving, but making the operations better overall which will streamline and make it cheaper for the mine owners to operate and clear profits.
Freddy and Juan will team up to overhaul washplants, reveal secret and never seen methods of gold recovery techniques and attempt to transform each operation.
If Freddy succeeds, he could change the mine owners lives forever. With all the tools and skills in place, the miners could hit the jackpot.
Discovery says:
Freddy is a cheat code when it comes to gold mining. The gold fields of America have become packed with regular people — out-of-work families, groups of friends and lone wolfs – all looking to cash in on rising gold prices. But after sinking everything into their operation, many are ready to call it quits. In each episode, Freddie will share his hard-earned practical knowledge about where to look for gold as well as the inside tips on mining and sluicing it.
Gold miner Freddy Dodge
Freddy Dodge has nearly 40 years of mining under his belt, he's known around the world as the "Gold Guru" and the person struggling mine owners call when they're striking out.
Now he's going on the road to help struggling mine owners to hit the motherlode in the all-new series for the new streaming network from Discovery, Discovery+.
According to his biography, Dodge is a professional prospector and part of MSI Mining Equipment. He is a placer gold miner as well. Dodge was born in Colorado and purportedly has been looking for gold before he was ten years old.
Once he was working with the Hoffmans at Porcupine Creek and Mazaruni Claim in Guyana. Now Fred is seen in cameos and often works with his brother Derek Dodge.  Now he helps Fred Lewis and his nephew Kendall Madden in this season of Gold Rush.
The series is produced for Discovery Channel by Raw Television, where James Bates is Executive Producer and Richard Cracknell is the showrunner. For Discovery Channel, Carter Figueroa is executive producer and Greg Wolf is coordinating producer.
Freddy Dodge's Mine Rescue premieres Monday, January 4, on Discovery+.
In addition to watching GOLD RUSH: FREDDIE DODGE on Discovery+, viewers can join the conversation on social media by using the hashtag #GOLDRUSH 
Latest posts by April Neale
(see all)